Ride safer, smoother, and more natural!
Get Your Goals!
Stop being frustrated!
Join the Gaited Horse Course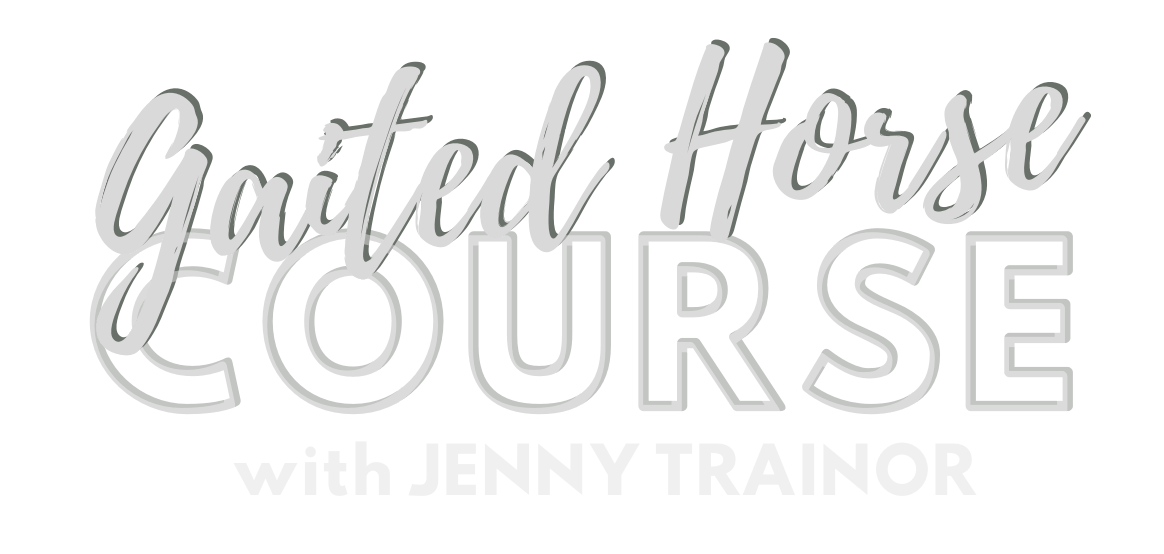 Let Jenny show you how combining the principles of gaited horses and natural horsemanship can give you the best of both worlds!
Are You Ready?
This course serves riders from novice to experienced. The concepts and exercises taught are simple, but not easy, and can be applied at the level you are at. However, some basics need to be in place in order for you to get the most benefit from this information. 
This course will not be a match for anyone who is dealing with:   
  + Major behavioral issues such as bolting, rearing, and explosiveness These are foundation issues that should take priority. Contact me for help with these challenges outside of the gaited course. 
  + Personally uncomfortable riding at the walk and intermediate gait.
  + Trying to make their grade or non-gaited breed horse gait. Yes, a small percentage of horses that are considered non-gaited breeds can do a single foot and if you have one of those few this would be a great course to develop it further.
If you have a horse that you do not know if it is gaited and you are questioning if he is gaited send me a video of changing gaits from a walk to trot to canter and back to trot and walk again. I'll have a better feel if there is a gait hiding in there and can advise you.
Would you like to 
Learn about the gait scale and how it pertains to you and your horse?
How to tell your horse which of his gaits you want on line and under saddle and on a loose rein?
Ride the different gaits with harmony?
Know when to correct or modify your horse's gait? 
Create healthy biomechanics?
Know how to use your legs to help your horse's gait?
Know which lateral maneuvers can help your gaited horse and how to execute them?
Really know how to trust your instincts, study independently, and become a more confident learner?
Start Immediately
Once you register, you'll be able to begin your journey!
24/7 Online Access
Move through the lessons at your pace in the private Facebook Group from your arena or your couch!
12 LIVE Q&A Workshops
We'll meet via online video 12 times in the next 6 months to discuss the lesson and check in on questions. 
2 Virtual Coaching Sessions
You'll go one-on-one with Jenny to identify solutions to the challenges you're facing in the course.
What's In The Gaited Horse Course
Gait Scale
Get a better understanding of the gait scale, where your horse is on the scale and how to use that information
Loose Rein Riding
Get the tools to be able to have your horse gait on a loose rein to the best of his ability.
Horse Psychology
Have an understanding of how to use psychology to teach your horse what gait you would like him to do from the ground and in the saddle.
Healthy Biomechanics
Learn about healthy biomechanics for our gaited horses and how lateral maneuvers can help your horse with his/her gaits.
Gait Communication from the Saddle
Have practiced and mastered an easy techniques to help you communicate which gait it is that you want
Effective Lateral Maneuvers
Be empowered to know what to do and when to do it so that you can get the most out of the gaits your horse has!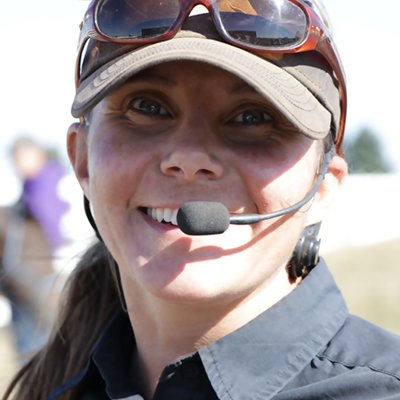 JENNY TRAINOR
3-Star Licensed Parelli Professional
Gaited Horse Specialist
As a teen, Jenny rode for Diane Gueck and won four World Championships (1988-1991) on Tennessee Walking Horses. Since then, Jenny completed the Parelli program, completing all four levels, including flying lead changes, with her walking horses. And has been helping gaited horses of all breeds get better results using the Parelli program.  More recently, Jenny had great success at the 2016 Cowboy Dressage World Finals Gathering in the Gaited Horse Division on three of her Tennessee Walkers, two of which she had owned for just six months.
Jenny has been a lead instructor at the Gaited Courses at the Parelli Campus in Florida and travelled all over the states helping gaited horses work with their humans.
More About Jenny
​Jenny was born in Oregon, the daughter of a veterinarian with a bird dog hobby. The horse of choice at these field events was gaited for comfort and endurance, so Jenny started riding lessons at the age of five with Tennessee Walking Horse Hall of Famer, Diane Gueck. Diane, a native of England, believed all students should understand the gaits and footfalls of all breeds. Jenny was soon the Amateur Juvenile rider for many of the clients TWH, Saddlebreds and National Show Horses. As a teenager and young adult she won 4 World Championships on different horses at the TWH Celebrations in Tennessee while she rode her personal horse, a quarter horse x Arab, bareback on the trails at home.
Jenny earned her Bachelor of Science degree in Biochemistry at Montana State and was working in Colorado in 2002. She was part of a TWH breed demonstration in Denver at the Horse Exhibition that also featured the Parelli Savvy Team. There her journey toward Parelli professional began! She gained instructor status in 2008 with her Walking Horse partner.
Jenny lives in Montana with her husband, 2 two legged kids, 3 TWH, 2 Hanoverian, 2 mule. She enjoys horsepack camping, hunting, fly fishing and guiding others along the Parelli trail. She will travel throughout the US. Give her a call and meet her where ever you might be! Jenny regularly visits Oregon, Idaho, Washington, North Dakota, Wyoming, Tennessee and Florida from Montana and would love to help you with your horse when she is in your area! Don't forget she does video coaching too if you can't catch her on the road!
Finally Accomplish Your Goals
Gaited Horses and their humans have a special place in Jenny's heart! 
Take this opportunity to join with other gaited horses and their humans to work through the challenges to meet your goals and improve your horsemanship skills! 
A Lifetime of Experience
She's trained and ridden with the best of the trainers. She's won in the most competitive arenas. She's found a way to help every horse and human connect through understanding. 
Jenny's ability to help a rider connect with their horse and understand what's going to happen before it happens, makes Jenny one of the best horsemanship instructors in the world.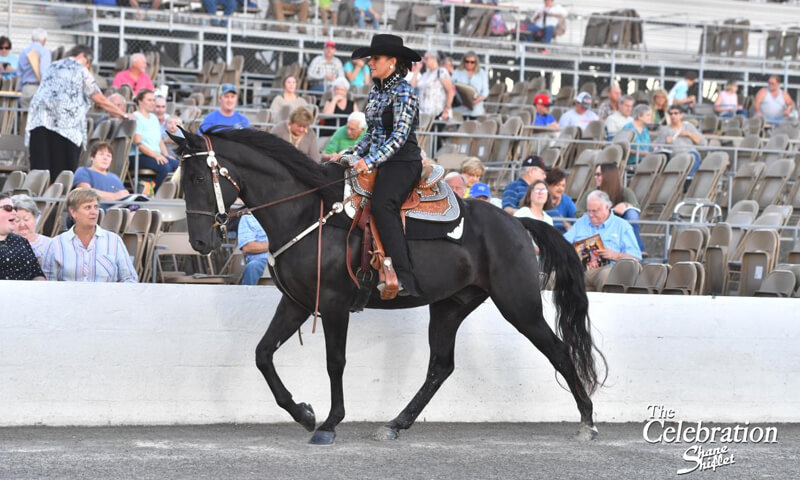 Every time Jenny instructs a clinic, I learn something new because she works hard to make sure there's a challenge and more learning moments. She's a student herself which makes her instruction better too.  I've been to dozens of her clinics and will probably go to a few dozen more! 

I'm not sure if there is anyone that Jenny can't help solve a horse communication problem in some way if they have an open mind to look at the problem differently and apply a natural technique. Open your mind and let Jenny coach you! 

You can get so much from Jenny if you listen and then apply it. It doesn't hurt to ask a lot of questions along the way too. 
Is this for Parelli students only? 
This is not a Parelli-only gaited clinic! It is a gaited clinic that will use some Parelli techniques which Jenny will teach you so that you can teach your horse. If you are a Parelli student you will be ahead of the game in communication but Jenny will also help you with the gaits which are not covered in the Parelli Program.
Do I need to have any prior Natural Horsemanship experience?
No! I love being the first introduction to Natural Horsemanship! That way you get the things that really pertain to you and your gaited horse so that when you ride with other natural horseman you can apply the extra gaited layer of information to what you learn from them.  I also love Natural Horseman that have gaited horses who are looking for a fresh perspective on how to ride their gaited horse in a way that both horse and rider can enjoy it!
Do I need to have any special equipment?
You'll need
  + Halter and 12-foot line or similar 
  + Carrot stick or similar
  + Your usual safe riding tack
If you have a snaffle bridle bit to use as an option it can be very helpful if you have questions on tack we can address those in the group or video coaching sessions
Additional tools that are helpful
  + 22-foot line this is a training tool for when your horse needs more space or move faster 
  + 22-ft feather line this is especially nice if your horse has a lot of head shake and has great ground manners